Nairobi Elephant orphanage > Kenya > Africa
[Visited: November 1999]
Although Kenya is mainly known for it's safari wildparks, I have actually never done a safari in this country. When I heard about the possibility to go to an elephant orphanage, I decided this was a good opportunity to at least see some wildlife. And it was a decision I definitely did not regret!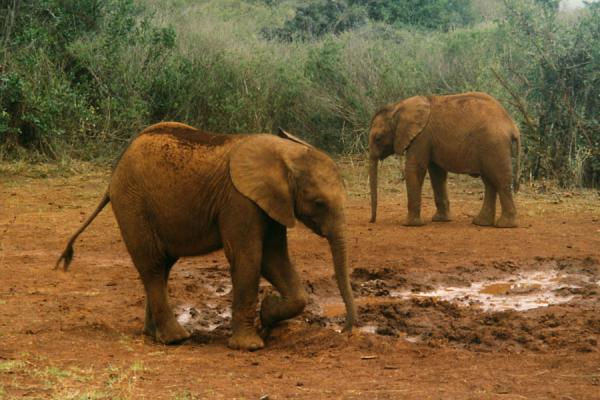 As soon as I arrived (with a few colleagues), we were greeted warmly by a very small elephant - he even put his little trunk around our necks! As we tried to touch his back, we noticed what a hard skin he already had. One of the supervisors told us that that particular animal was only three months old! Still, at that age the "baby" bottle of milk contained 1.5 litres!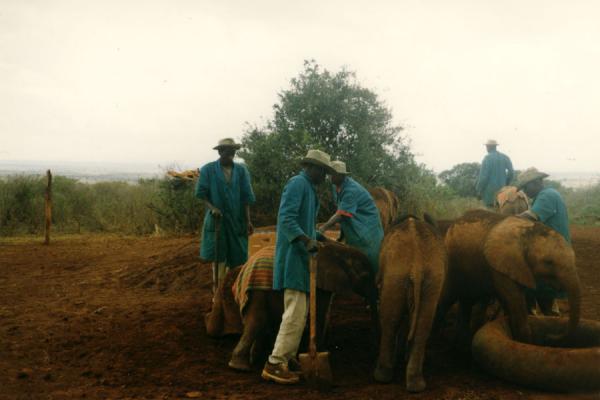 We were also told that since the elephants have to live without their mother (for various reasons), they actually even get sun screen to protect their skin. Normally they would be protected by the shadow of their huge mothers. Guards have to continuously throw sand on the elephants to let them play but also for them to get rid of their body heat.