[Visited: April 2000]
Since for me traveling is often more the goal than the actual destination of the travel itself, it was beyond doubt that I would take the boat to get across Lago Nicaragua from San Carlos, instead of taking the bus around it. And it was worth every bit, this long day on the lake. We made two intermediate stops, at which points the boat was attacked by hordes of often very young salespeople, selling drinks and food. They all went on repeating their pleas to buy something in a kind of extended song. "Café, café, café, café-eeeh, the last syllable of the last repetition prolonged, and pronounced with more desperation than before. I noticed, though, that few things were sold during either stop.
At around midnight we arrived at the port of Altagracia, on Ometepe Island. A truck was loaded to the full with people and their luggage, women with babies, huge suitcases, etc. etc., and we set off for the village. The island actually consists of two volcanoes peeking out of the huge lake. One is active and one is not, and they both offer beautiful views on the lake. Altagracia surprised me, a laidback villagem colourful, with flowers and painted houses, and a very pleasant atmosphere.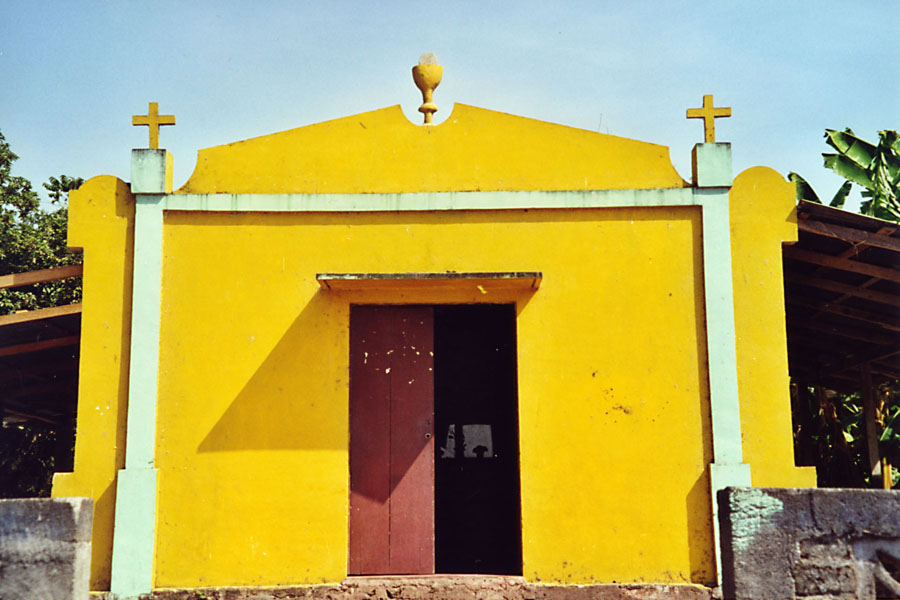 Lots of things to do on this island, climbing the volcanoes, cycling around the island, or just simply laying on one of the beaches where it seems you are on the seaside, until you enter the water. I climbed one volcano, just enjoyed the peace of the village and its inhabitants, and left to the mainland. Again, a long boat trip (and a slow boat). This lake is huge!