Manhattan Trinity Church | U.S.A. | Americas
[Visited: December 2000]
Walking down Manhattan from the World Trade Centre, Trinity Church looks as if seeking shelter from the enormous buildings surrounding it. In many other surroundings, this church would inspire admiration and would be the guide to many people, towering above its environment. Not so in Manhattan, though. The church is actually dwarfed by its neighbours.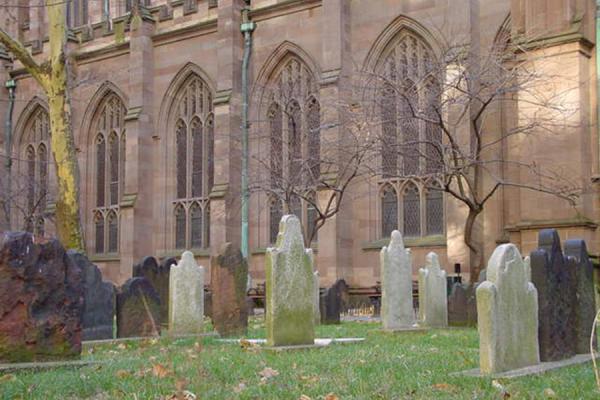 The first part to see was the cemetery, which to me gave a very romantic impression. Weather and time had left their unmistakable traces on the old stones which marked the locations of last resting places. Among all the hectic traffic and people everywhere around this area, the cemetery was a welcome recluse. The next step was to enter the Gothic building.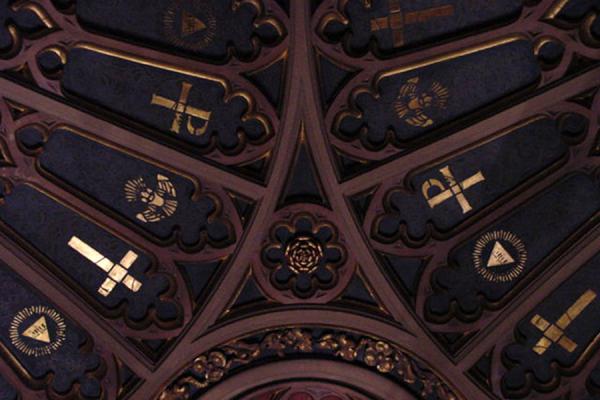 Inside, the city seemed as far away as anything. Well, every now and then you could feel the trembling of the subway underneath. But otherwise this almost empty church really was a house of tranquillity. The beautifully decorated leaded windows only added to that sensation. Exiting the church and returning to every day New York felt therefore like a real jump.