Helsinki Christmas market > Finland > Europe
[Visited: December 2001]
Nights are very long and cold in Finland in winter, and especially in December. It is therefore not surprising that Christmas takes a prominent position in Finland in the weeks before. It is a good reason to put lights in trees, in houses, in decorations on the street. But it is also a perfect excuse to stage a Christmas market. This can be found right at the Esplanade, the central street of Helsinki.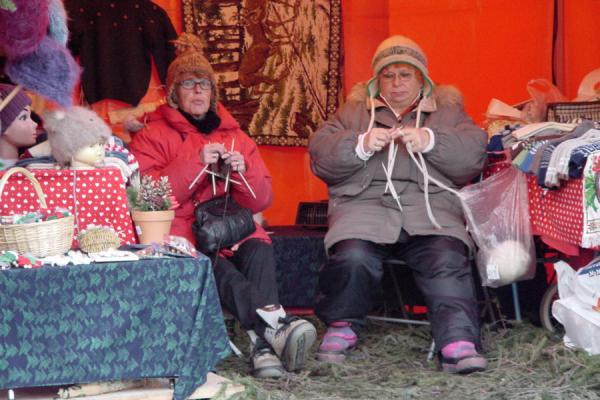 In the Christmas stalls, many different people from all over the country are represented. You can see them knitting thick, colourful woolen jerseys, handing out samples of freshly prepared fish or meat, selling special stones, and obviously all kinds of items directly related to Santa Claus' party.
Everywhere you go, people are extremely friendly and patient. They let you take all the time you need to look at items you are interested in, taste things - actually, at times they almost force you to try their products! In the middle of the market, a lonely Santa Claus walked around a small square, showing off the love for the symbol of December.