[Visited: March 2002]
Just outside the former city walls which protect the Old Town, and which also herald the end of the small medieval streets with their attractively painted houses and churches, the market is located on what looks like a parking lot in a side street. On the adjoining street, old women try to sell things right out of their handbags.
Braving the cold in thick winter clothes, they, and their colleagues inside the market, show a basic principle: after decades of regulated economics, absence of the market principle, and designated shops for everything you needed, this is another sign that people are very capable to live up to the new economic laws of supply and demand.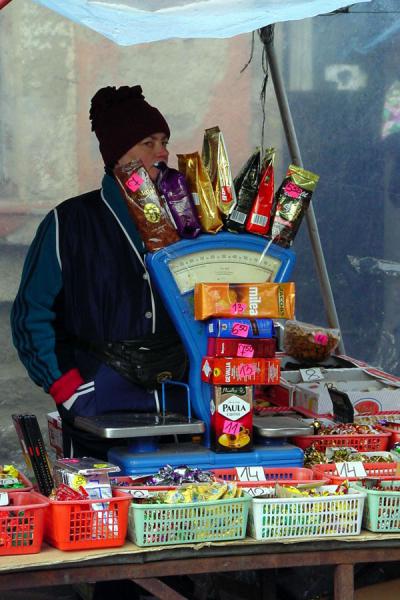 What is more, those same old women that are often depicted as the victims of the regime change, who are left with little money and who are not as protected as they used to be, are here to earn themselves some extra money. It looks very much like the vegetables came directly from their gardens, the clothes directly from their wardrobes.