[Visited: July 1991; August 1994]
Guatemala is a beautiful country to visit, with a lot of things to see. I will concentrate on one spectacular event which I was able to see when I visited the country for the first time with my sister. On the day we left, we heard that there would be a complete eclipse of the sun when we were in Guatemala. So, we decided to plan our entire holiday around it. First we travelled around the highland of the country, then to end up at the shores of Atitlán Lake near the date of the eclipse.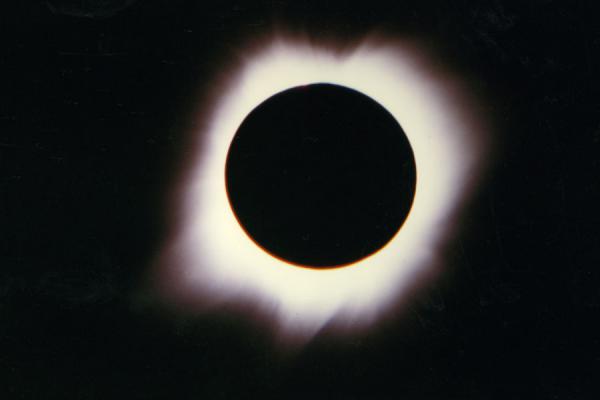 We had seen partial eclipses before, but not a complete one! We were also sure that it would be a major event in the Guatemalan culture. And indeed, people were advised to stay inside, to watch television, but definitely not go outside because of the possible side-effects for personal well-being. We decided to walk out into nature, and enjoy the spectacle there. This turned out to be a wise decision, as we were alone in the fields when we decided to sit down and let events happen. Apart from some pieces of coloured glass, we unfortunately did not have any equipment to really watch the eclipse.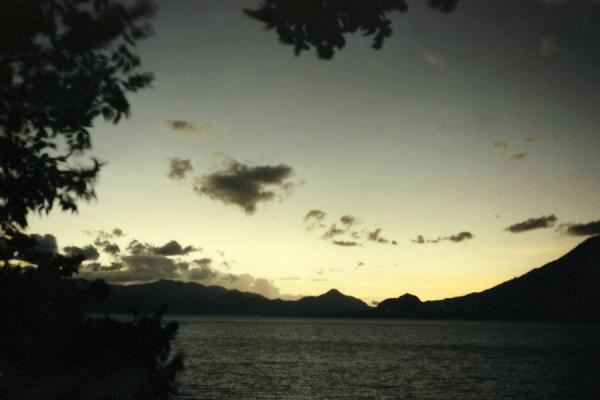 We watched when slowly but surely the moon took slices of the sun away, until at a certain moment, around 2.30 p.m., the sun was completely covered and indeed, it seemed as if it were evening. Flowers closed around us, animals screamed, and there a cold wind started to blow over the lake. It was a very gripping sight. It was possible to look directly at the sun, and we could clearly see some of the light of the sun trying to go around the shadow of the moon. Then, after more than 7 minutes of darkness, the sun slowly regained its normal position at that time of day. Indeed, we had just watched a highlight of our lives!