Wadi Hadramawt | Yemen | Asia
[Visited: May 2004]
Coming from Wadi Dawan, entering Wadi Hadramawt means arriving from a relatively small tributary wadi into the main wadi. Here, the wadi is around 2 kilometres wide and some 300 metres deep with steep rock faces on both sides. Although the area in general is arid, Wadi Hadramawt is fertile and always has sufficient water supply, regularly replenished by seasonal rains. It makes the wadi look green, and it also permitted its inhabitants to settle already since many centuries. Indeed, the wadi rose to importance as part of the famous incense route and it will again gain importance once the highway from San'a to Oman will be ready.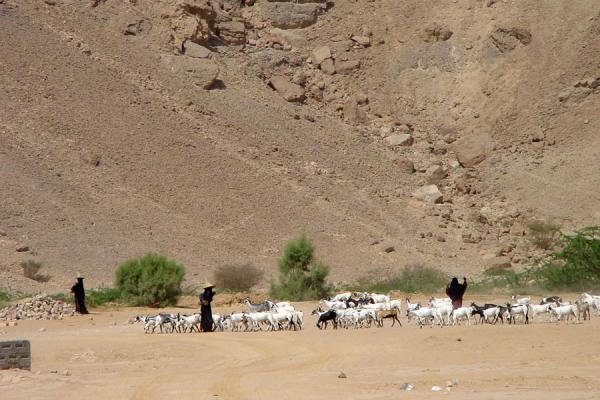 The main feature of Wadi Hadramawt is of course the famous towns like Shibam and Tarim. Apart from those, there are numerous other villages and towns, nearly always built on the edge of the wadi where the lower plain gives way to the walls of the desert plateaus above. This was done to protect the villages against possible floods that would run through the wadi. Still now, most buildings are made with mud bricks so typical of this area, although in some cases you can see other materials being used. Building is perhaps faster, but the isolation from the scorching heat is certainly much less.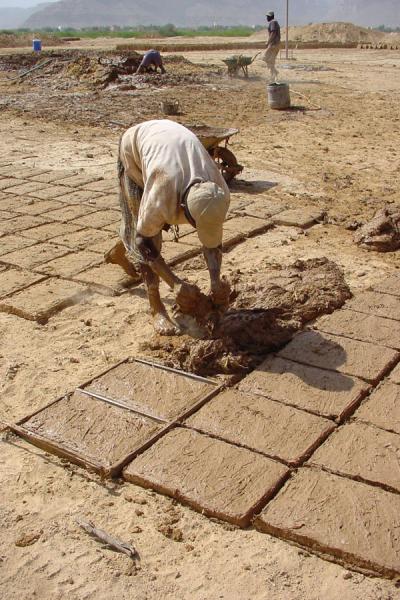 In several places, it is possible to see men working hard to mix water, earth and straw, use frames to mold them into uniform shapes, and then let them dry to make them turn into bricks. What attracted me even more, were the mysterious women working the fields. Dressed all in black, and veiled, they also wore high straw hats which gave them a witch like appearance. They were mysterious because I only saw them every now and then, and they are elusive and appear to be shy. At the same time, they are highly photogenic and during my time in Wadi Hadramawt, I was desperately looking for an opportunity to take their picture, always respecting their wish not to be photographed.