[Visited: October 2000]
Think of it, from how many capital cities can you actually see a neighbouring country? Not many - and Asunción is one of them. This riverside capital lies on the Río Paraguay from where the country takes its name - and which is the border at the same time. The colonial past of the city is still visible in some parts of its centre, where old and new buildings sometimes share the same sidewalk.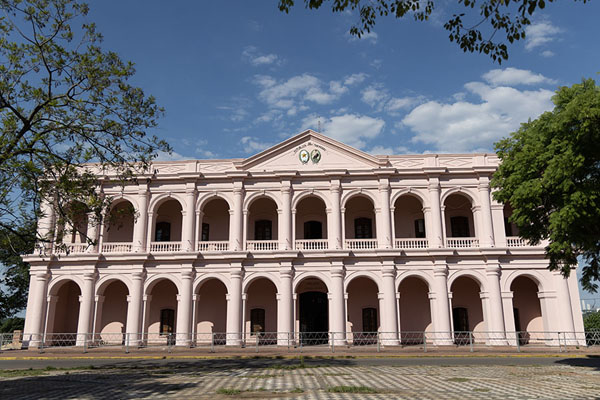 The city centre is dotted with parks, which often contain memories of past heroes and patriottic fighters. It also boasts an old railway station, where the oldest locomotive of the continent is parked: it pulled its first trains around in 1861. Unfortunately, earlier this year, train service has been discontinued forever. A romantic trip in one of the beautiful wooden carriages cannot be made anymore, also because the bus proved to be far more efficient.
Buses are anyway a separate science. The city has a lot of different buslines, numbers, and to make things more complicated, some lines have a number 1 to 4 extension. Routes are at times absolutely illogical. Just as you think you are getting close to your destination, the bus turns a corner and makes its way through small streets. Eventually, you end up at your destination, but a city tour is often included for free.